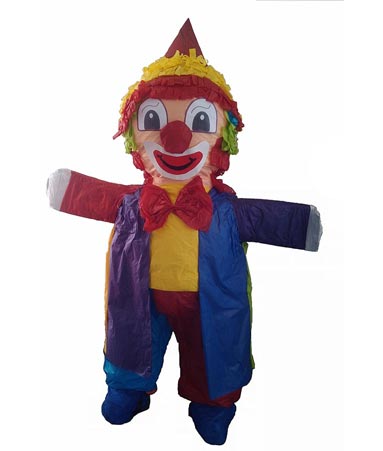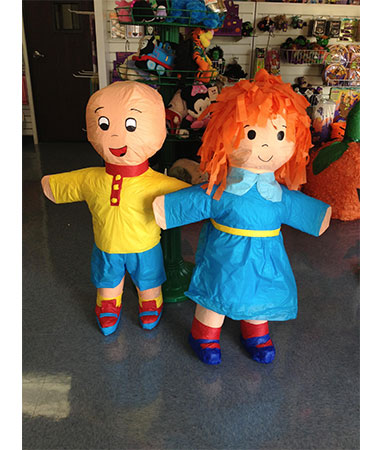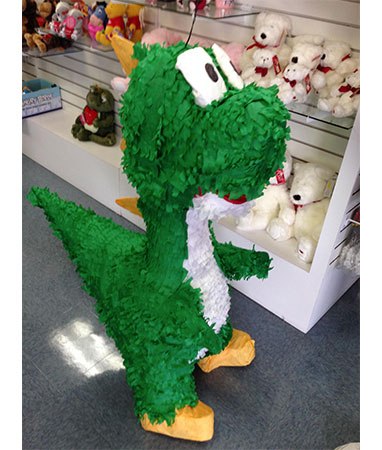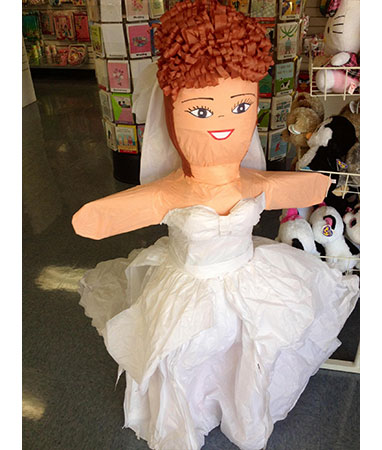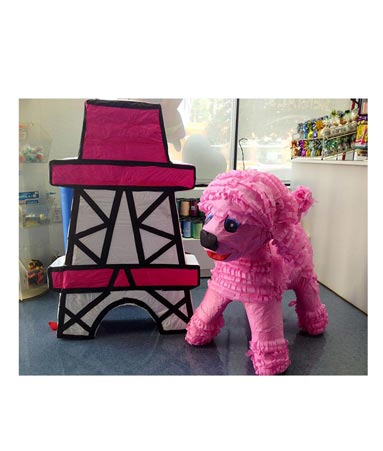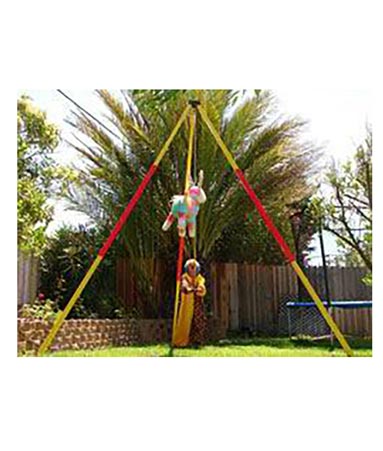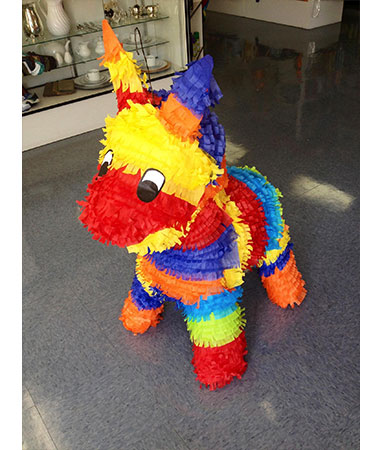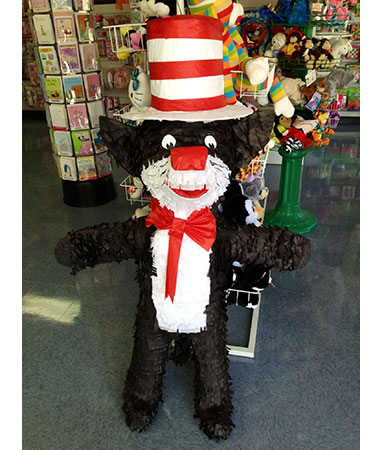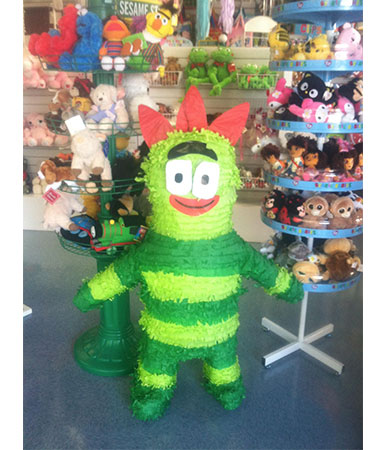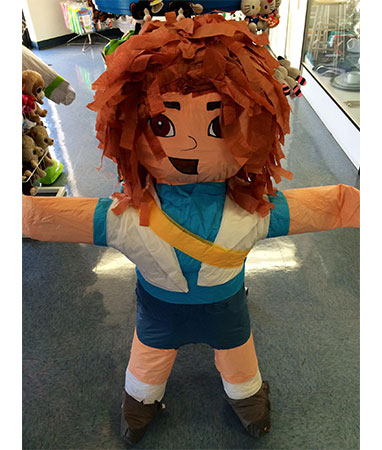 .
Buy a piñata for your next party!
We carry a large selection of piñatas to match your party theme.
They're 3-to-4 feet high.
Send us a photo…
We'll make a Piñata!
We can even make them look like real people…
or anything!
Piñata Buster deal: standard pinata,
5.75 pounds of candy, stick, rope and blindfold.
Call us for Pricing.
(Sorry, we cannot ship piñatas – please pick up completed piñatas at our Arcadia, CA store or we can deliver with your party rentals)
Call 626-821-0200 to buy a Piñata from Party Pronto!