There has been an outbreak of Newcastle Disease among poultry in California.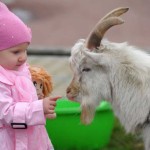 As a result the California State Veterinarian is recommending that all poultry exhibitions in high-risk counties be canceled. Those counties include Los Angeles, Riverside, San Bernardino and Ventura. We have stopped using chickens and ducks in our petting zoos until further notice. We'll augment the Petting Zoos with other animals.
Please feel free to call us at (626) 821-0200 for more information.