Farmland Tiny Tots Playground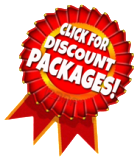 22′ L x 24′ W x 6′ H
Inside are all the elements of a day on the farm;
flowering cactus, an inflatable horse saddled up
and ready to ride, a stone bridge slide and a
chicken and rooster keep watch as they sit
on the fence post. Includes slide and ballpit!
Overnight rental for your backyard.
(Setup on day of party and
pickup the following day.)
All day rental for parks.